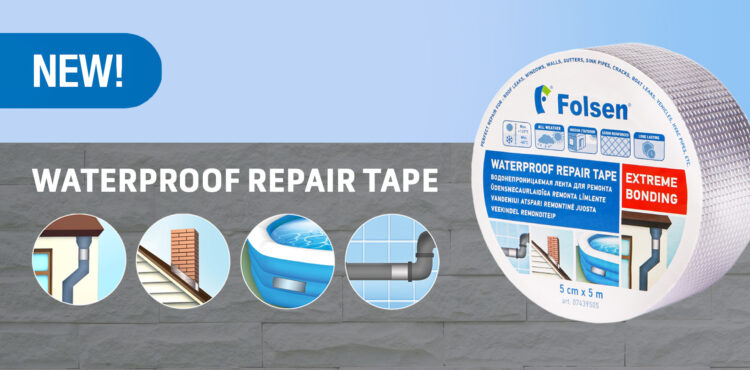 EXTREME BONDING Waterproof Repair Tape
Folsen EXTREME BONDING Waterproof Repair Tape is an efficient problem-solver or a magic product in other words! It can truly do wonders! There's nothing else that can quickly help you patch a leaking roof and stay dry or block a sudden water flow from a leaking pipe, swimming pool, barrel, or even a boat, etc.
Not only does Folsen Waterproof Repair Tape provide outstanding waterproofing, but it also offers reflective insulation. Its unique design reflects heat and light, helping to regulate temperature and increase energy efficiency.
The secret lies in our tape's advanced structure, designed to deliver unmatched performance. Starting with an anti-corrosive layer, followed by a layer of durable aluminum tape, our tape forms a formidable barrier against water and air intrusion. The high-density reinforcement net and nonwoven fabric further enhance its strength, making it incredibly resilient.
But what truly sets Folsen Waterproof Repair Tape apart is its premium butyl rubber adhesive. This high-quality adhesive instantly bonds to any surface, allowing easy and effective repairs. Whatever damages you fix, our tape ensures a secure and long-lasting seal.
Moreover, this tape remains flexible even in extreme temperatures, ensuring optimal performance in both hot summers and freezing winters. Versatile and easy to use, Folsen Waterproof Repair Tape is suitable for a wide range of applications. From household fixes to outdoor projects, our tape is the go-to solution for homeowners, DIY enthusiasts, and professionals. With Folsen Waterproof Repair Tape, you can have peace of mind, knowing that your repairs will stand the test of time. Don't let leaks and water damage disrupt your life any longer.