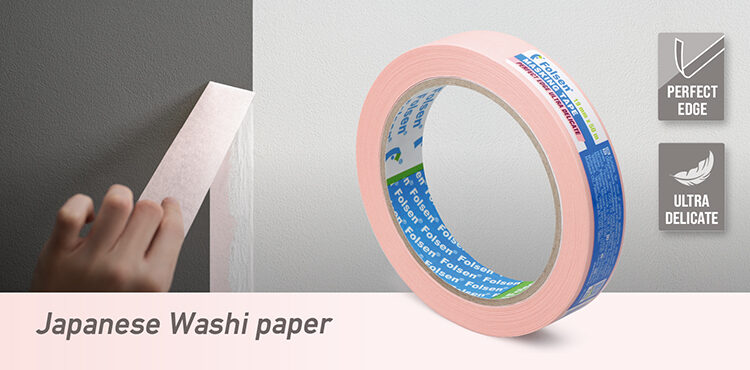 Masking tape PERFECT EDGE ULTRA DELICATE
Folsen Perfect Edge Ultra Delicate masking tape is the ideal product for indoor applications on the most sensitive surfaces, assuring a clean and gentle removal from semi-rough surfaces as plaster walls and from delicate surfaces as fresh paint and wallpapers ensuring gentle removal up to 1 week after the application.
Japanese Washi paper assures sharp paint lines guaranteeing the best professional finishing in terms of paint edges without annoying re-works, touch-ups or surface damages.
Ultra delicate masking tape is water, paint and UV ray resistant up to 1 week.
MAIN FEATURES:
– Special ultra-delicate adhesive formula
– Sharp paint lines of paint edges
– Water, moist and paint resistant
– UV resistant up to 7 days
– Clean removal up to 7 days on extremely delicate surfaces (plaster, wallpapers, fresh paint)
– Clean removal up to 14 days on common indoor surfaces (PVC, glass, wood, drywall)