Aluminium tape 36my 150°C
Art. 074504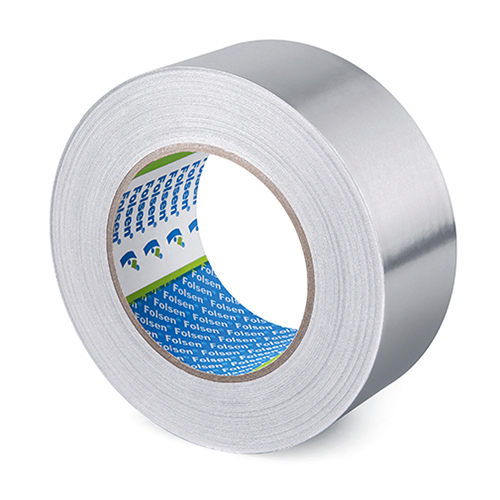 High tensile strength aluminium foil backing, combined with a flame retardant cold weather acrylic adhesive, protected by an easy-release silicone release paper. Resistant to high temperatures - up to +150°C.
Features
Temperature resistance up to +150 °C
Provides excellent reflection of both heat and light
Good aging resistance both indoors and outdoors
Excellent sealing and patching performance
Contact us
Product specifications
Download product specifications
Download ↓
Why choose us
Facts & Figures
Folsen business insights at a glance
300+ products
Over 300 premium quality products
10+ years
More than 10 years of experience
15+ countries
Exporting to 15 countries and counting
Industrial purposes
Cost-effective solutions for industrial use
Household jobs
Excellent products for consumer purposes
Professional craftsmen
Tailor-made solutions for craftsmen needs
Work with us
Start a partnership
Interested in starting a partnership with us? Check out our product catalogue or contact us to find out more about our tailor-made solutions!
View catalogue
Contact us