Double-sided Acrylic Foam tape
Art. 0732
Art. 0733
Art. 0734
Art. 0735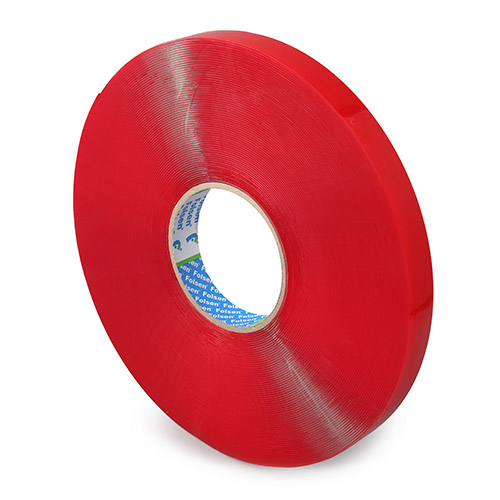 Double-sided tape of foamed acrylic backing. Perfect for mounting various advertising materials, signs and transparent materials. Available thickness - 0,5mm; 1mm; 1,5mm.
Features
High resistance to movement pressures
Can be used with most materials
Contact us
Why choose us
Facts & Figures
Folsen business insights at a glance
300+ products
Over 300 premium quality products
10+ years
More than 10 years of experience
15+ countries
Exporting to 15 countries and counting
Industrial purposes
Cost-effective solutions for industrial use
Household jobs
Excellent products for consumer purposes
Professional craftsmen
Tailor-made solutions for craftsmen needs
Work with us
Start a partnership
Interested in starting a partnership with us? Check out our product catalogue or contact us to find out more about our tailor-made solutions!
View catalogue
Contact us