Double-sided PET tape 180°C
Art. 03541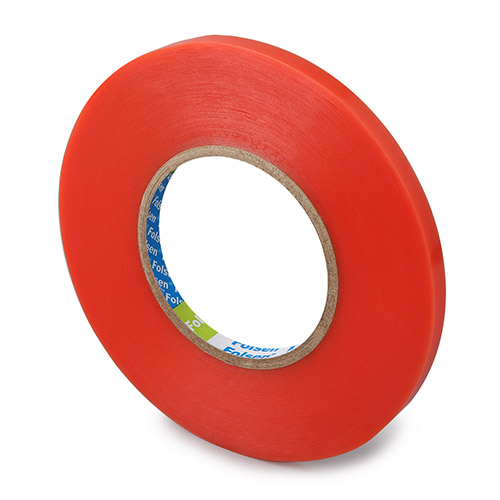 Double Sided High Temperature Polyester Tape has excellent bonding and very aggressive adhesion, and provides reliable sticking effect even though under rigorous outside force and temperature.
Suitable for different kinds of nameplates and film switches mounting and fixing. For dimensional stability and improved handling with ease of die cutting and laminating.
Features
Good UV resistance
Good plasticizer resistance
Good solvent resistance
Perfect for industrial use as well as household use
Excellent adhesion and good resistance to temperature and ageing
Contact us
Product specifications
Download product specifications
Download ↓
Why choose us
Facts & Figures
Folsen business insights at a glance
300+ products
Over 300 premium quality products
10+ years
More than 10 years of experience
15+ countries
Exporting to 15 countries and counting
Industrial purposes
Cost-effective solutions for industrial use
Household jobs
Excellent products for consumer purposes
Professional craftsmen
Tailor-made solutions for craftsmen needs
Work with us
Start a partnership
Interested in starting a partnership with us? Check out our product catalogue or contact us to find out more about our tailor-made solutions!
View catalogue
Contact us