Filament tape cross-weaved
Art. 048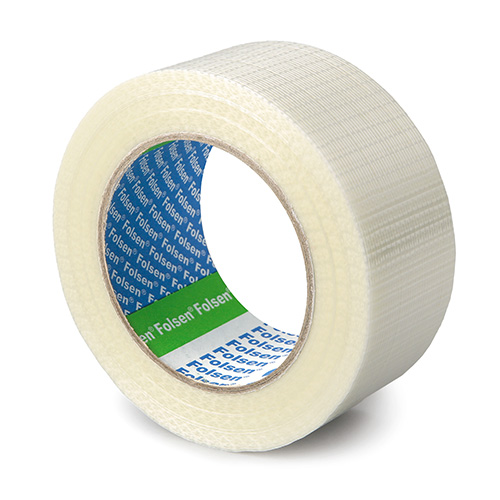 Self-adhesive tape with BOPP backing coupled with cross-weaved glass fibres. Special hot-melt glue makes the tape perfect for gluing to cardboard boxes. The tape is used for packaging heavy boxes, gluing tubes, pallets and for other works where high durability against breaking is required.
Contact us
Product specifications
Download product specifications
Download ↓
Why choose us
Facts & Figures
Folsen business insights at a glance
300+ products
Over 300 premium quality products
10+ years
More than 10 years of experience
15+ countries
Exporting to 15 countries and counting
Industrial purposes
Cost-effective solutions for industrial use
Household jobs
Excellent products for consumer purposes
Professional craftsmen
Tailor-made solutions for craftsmen needs
Work with us
Start a partnership
Interested in starting a partnership with us? Check out our product catalogue or contact us to find out more about our tailor-made solutions!
View catalogue
Contact us