PVC SILENT PREMIUM packaging tape
Art. 0777245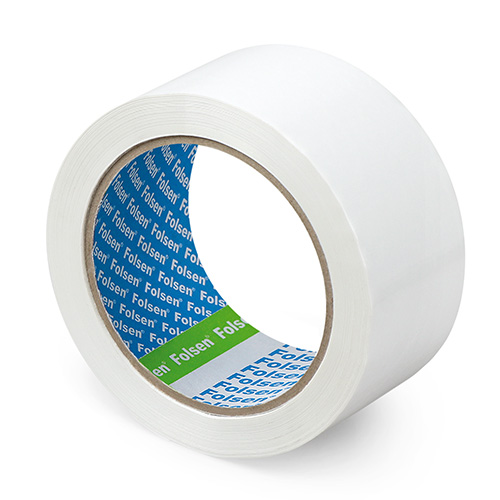 Premium quality carton sealing PVC tape, suitable for manual dispenser application. Can be used for automated applications. Ultra White colour due to a special film treatment.
Features
Extra strong
Excellent adhesion even in recycled cartons
Long lasting adhesion
Excellent tack
No noise, silent unwinding
Once applied, ideal for storage in extreme temperature conditions and high moisture environments
Contact us
Product specifications
Download product specifications
Download ↓
Why choose us
Facts & Figures
Folsen business insights at a glance
300+ products
Over 300 premium quality products
10+ years
More than 10 years of experience
15+ countries
Exporting to 15 countries and counting
Industrial purposes
Cost-effective solutions for industrial use
Household jobs
Excellent products for consumer purposes
Professional craftsmen
Tailor-made solutions for craftsmen needs
Work with us
Start a partnership
Interested in starting a partnership with us? Check out our product catalogue or contact us to find out more about our tailor-made solutions!
View catalogue
Contact us