Textile insulating tape
Art. 0181925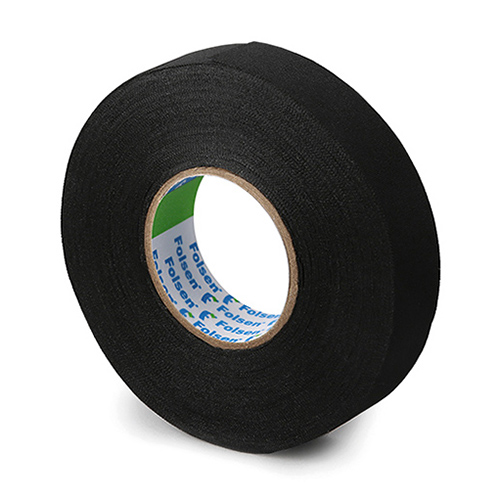 Self-adhesive cloth insulation tape is perfect for automobile wires and other insulation works.
Features
Heat aging test: 125 °C/3000h no crackle, no fading, no looseness.
Low-temperature performance test: No crazing and crackle after 4 hours in -40 °C
Abrasion resistance: D grade (2580m)
Flame retardant: B grade flame retardant (10s extinct away from fire)
Contact us
Product specifications
Download product specifications
Download ↓
Why choose us
Facts & Figures
Folsen business insights at a glance
300+ products
Over 300 premium quality products
10+ years
More than 10 years of experience
15+ countries
Exporting to 15 countries and counting
Industrial purposes
Cost-effective solutions for industrial use
Household jobs
Excellent products for consumer purposes
Professional craftsmen
Tailor-made solutions for craftsmen needs
Work with us
Start a partnership
Interested in starting a partnership with us? Check out our product catalogue or contact us to find out more about our tailor-made solutions!
View catalogue
Contact us