Universal double-sided tape
Art. 03111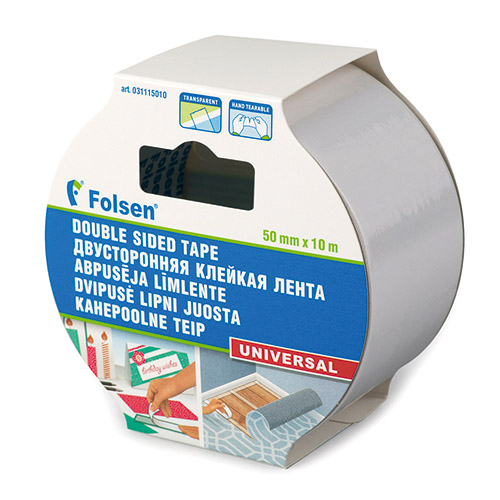 Transparent Polypropylene film is coated with high tack acrylic adhesive on both sides. 03111 can be used for splicing, mounting and joining purposes.
Features
Ideal for industrial and household use
Contact us
Why choose us
Facts & Figures
Folsen business insights at a glance
300+ products
Over 300 premium quality products
10+ years
More than 10 years of experience
15+ countries
Exporting to 15 countries and counting
Industrial purposes
Cost-effective solutions for industrial use
Household jobs
Excellent products for consumer purposes
Professional craftsmen
Tailor-made solutions for craftsmen needs
Work with us
Start a partnership
Interested in starting a partnership with us? Check out our product catalogue or contact us to find out more about our tailor-made solutions!
View catalogue
Contact us