Vapor barrier tape
Art. 07798650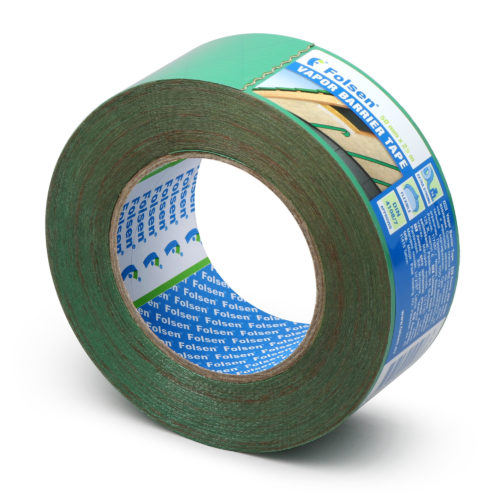 07798650 is a sealing and bonding tape used for steep roofs. The unique adhesive properties make Vapor Barrier Tape suitable for bonding and covering of overlaps for various surfaces, like plywood, chipboard and flexible vapor barrier material. The product meets the strict requirements of EnEV (DIN 4108/7), regarding the permanent airtight sealing of vapor barrier sheeting.
The high performance adhesive system ensures very well tack values and
adheres well to the polar surfaces of solid construction materials and also to non-polar, low energy surfaces, such as PE-film. The elastic LDPE-film carrier ensures optimum sealing on various surfaces and overlaps.
Features
Complies to EnEV (DIN 4108/7)
High tack
High condensation water resistance
Contact us
Product specifications
Download product specifications
Download ↓
Why choose us
Facts & Figures
Folsen business insights at a glance
300+ products
Over 300 premium quality products
10+ years
More than 10 years of experience
15+ countries
Exporting to 15 countries and counting
Industrial purposes
Cost-effective solutions for industrial use
Household jobs
Excellent products for consumer purposes
Professional craftsmen
Tailor-made solutions for craftsmen needs
Work with us
Start a partnership
Interested in starting a partnership with us? Check out our product catalogue or contact us to find out more about our tailor-made solutions!
View catalogue
Contact us