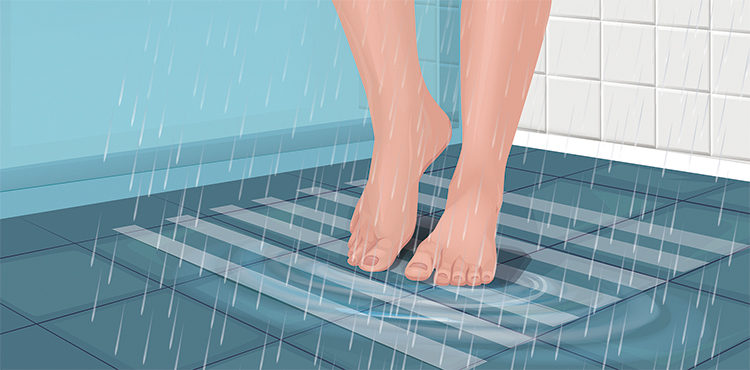 Transparent waterproof anti-slip tape
Safe environment that preventively avoids any accidents is essential at moist, slippery places such as pools, bathtubs, showers, often moisture floors or stairs. Our water resistant anti slip tape is perfectly designed for very strong adhesive performance providing secure grip. Meanwhile tape is resistant to all cleaning products as well as to temperatures between -20C to +80C degrees, assuring no cracking or pealing.
Adhesive anti slip tape application is very easy and can be done by DIY or used by professionals. This is an option to consider since perfect tapes appearance, with excellent transparency and soft matt touch feel, fits any interior and is comfortable for bare feet when stepped.
Our waterproof anti slip tape is available in sizes 25mmx5m.
To learn more about this product see our catalogue or Contact us.